Aggregates, Blocks, Bricks, Cement Products...
Skirting Board, Architrave, Doors, Flooring,
Stair parts...
Hand tools, Power Tools, Silicones, Adhesives, Screws & Nails, Workwear...
Speedfit, Copper Pipe & Fittings,
Decorative Aggregates
Paving Range
Decking & Accessories
Joseph Parr
Location Details
Delivery Areas
CREDIT APPLICATION
OTHER PARR COMPANIES
MEET THE NE'S LEADING TIMBER & BUILDERS MERCHANT
Joseph Parr is one of North East England's leading independent Timber & Builders merchant, Stocking over 2,800 quality trade products including plywood sheets, blocks and driveway paving, roof windows etc. We've been operating in this industry for many years now, offering a wide range of genuine quality products to complete your building or landscaping projects.
With this experience, we are able to provide you with the best suited building supplies in the North East, sourced from the biggest market leaders. We also have dedicated showrooms in Stockton and Benton where you can discover our decking, flooring, and fencing ranges to name a few.

BUY HIGH QUALITY BUILDING SUPPLIES AT JPARRBORO
From engineered flooring, manhole covers, decorative chippings to sheet materials, we have it all covered. We carefully select our products so that you can successfully bring your project to life. If you need further information about our building or timber supplies, please contact us
01642 679381 (Stockton Depot)
0191 2154030 (Benton Depot).

Blue House Point Road,
Portrack Industrial Estate
Stockton on Tees
TS18 2PJ
☎ 01642 679381
From A19 follow Portrack lane towards Stockton - through the traffic lights turn left just after Magnet Kitchens onto Portrack Grange Road, then after 150mtrs turn left onto Blue House Point Road, we are just down the road on the right, ample parking through the main gate.
Monday to Thursday
7am - 5pm.
Friday
7am - 4:30pm
Saturday
7am - 12pm
Mandale Trade Park
Cheltenham Road, Portrack
Stockton on Tees
TS18 2AD
☎ 01642 660440
From A19 follow Portrack lane towards Stockton - turn right at the lights (as if going to B&Q), then first left (you will see the showroom on your right), then turn right and right again into the car park.
Monday to Saturday
9am - 5pm
Sunday
10am - 4pm
Wesley Way
Benton Square Ind Est,
Benton
Newcastle-upon-Tyne
NE12 9TA
☎ 0191 215 4030
From Centre of Newcastle take the A1085 coast road, head north on A186, join the A191 to Whitley Bay, past ASDA take 2nd exit at next roundabout, then 1st Left you will see Joseph Parr, turn Left into car park.
Monday to Thursday
7am - 5pm.
Friday
7am - 4:30pm
Saturday
7am - 12pm
Wherever possible we offer next day delivery or a day that you request. We will do our utmost to deliver the goods on the day that you ask for, this can be anytime from 7.00am to 5.30pm if we have a problem we will advise you. Our £50 minimum charge is to help keep our rates low and not to charge for delivery on all orders.
Delivery is made to the nearest hard point, most deliveries are on Crane Off load vehicles, though we have the option to send some material by flat vehicle for hand offload. You must have someone on site to receive the goods. If you are not there and the goods have been paid for they will be left at the address.
Please don't ask our driver to carry materials around the back or up into flats etc, we don't offer this service, to do this would leave us no option to start charging for delivery as waiting time costs money (we won't be able do as many deliveries in a day), the majority of our customers are happy with nearest point to the wagon and they don't want to pay delivery costs. Please have someone able bodied to move your goods to where you want them after delivery.
Out of area deliveries
Some customers can have goods delivered to any part of the country, obviously by the nature of the material that we sell some items are bulky and heavy so transport costs could end up being more than the goods themselves making it not a practical option. We have shipped many items to all parts of the country send us an email with your requirements and we will cost it up and let you know the haulage charges and if the products are viable to deliver.
**PLEASE DO NOT PAY FOR GOODS ONLINE WITHOUT CHECKING IF WE CAN DELIVER IN YOUR AREA FIRST - REFUNDS CAN TAKE UP TO 10 WORKING DAYS**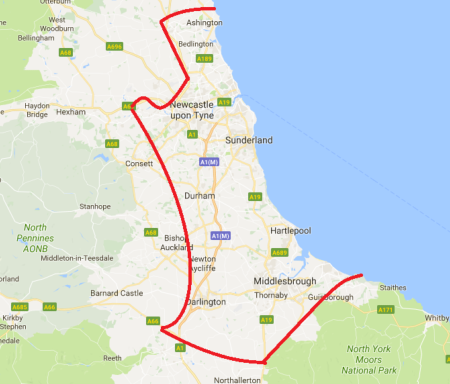 For builders and tradesmen, the credit account offers the flexibility of ordering materials on account with up to 60 days FREE credit, all accounts must be settled in full at the end of the following month after delivery, for example order goods on 1st January payment due by 28th February, interest may be applied to unpaid invoices. You will require three current trade references and company details on the account form, credit limits will be set initially subject to a search criteria. Credit limits are assessed and may be reviewed subject to regular spending and payment patterns. Double-click here to edit the text.

Self Build Account
Used for individuals to provide the same flexibility as a Trade Account when required to carry out a specific project such as extensions, house renovations or individual self build projects. On this form trade references or company details are not required only individual job / bank details etc. The same criteria apply to the Trade Account regarding payment terms and credit limits.

You must send back a copy of the account form and the conditions with your application, we will not process any applications without both of them.
MEET THE NE'S LEADING TIMBER & BUILDERS MERCHANT
Joseph Parr Ltd Dunningsbridge Road, Bootle, Merseyside, L30 6UU.
Tel 0151 525 4181 Fax 0151 525 1116

Joseph Parr Ltd 271a New Chester Road, Port Sunlight, Wirral, CH62 4RE
Tel 0151 645 4444 Fax 0151 645 4422
Joseph Parr (ALCO) Ltd Higginshaw Lane, Oldham, Lancashire, OL2 6JD
Tel 0161 633 1264 Fax 0161 620 0866
Parr Rochdale Ltd, Pitt Street, Rochdale, Lancashire, OL12 0DH
Tel 01706 656 980 Fax 01706 647 517
WH& S Emery Stafford Park 4, Telford, Shropshire, TF3 3Dl
Tel 01952 200220 Fax 01952 200221
WH& S Emery Garner St, Cliffe Vale, Stoke on Trent, ST4 7PU
Tel 01782 262211 Fax 01782 205311
The Builders Supply Co, 8 Inglis Green Road, Longstone, Edinburgh, EH14 2HX
Tel 0131 443 4474
The Builders Supply Co, 5 Ashley Drive, Bothwell, Glasgow, G71 8BS
Tel 01698 687954
Joseph Parr Ltd 21-22 Manchester Road, Bradford, West Yorkshire, BD5 7SG
Tel 01274 720227
Joseph Parr (Northants) Ltd, 14 Telford Way, Telford Way Industrial Estate, Kettering, NN16 8UN
Tel 01536 906500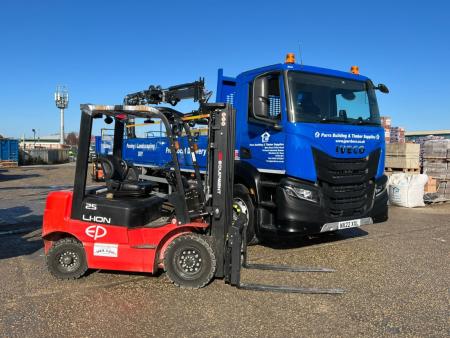 OUR TOP PRODUCT CATEGORIES
We are able to provide you with the best suited building supplies in the North East, sourced from the biggest market leaders.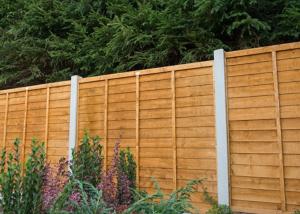 FENCING
From lap fence panels to classically styled feather edge fencing. We are renowned for stocking high quality fencing supplies which will last for years to come.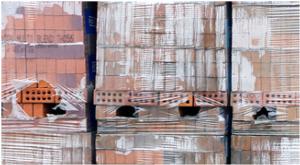 BRICKS
We stock an exstensive range of bricks from some of the top suppliers including Ibstock, Wienerberger,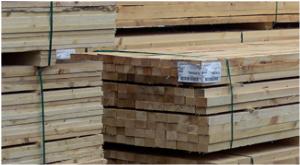 TIMBER/SHEETS MATERIALS
A comprehensive range of timber products including Sawn Timbers, Cls Stud, Softwood & MDF skirtings & Architrave, Sheet Materials, Doors & Stair Parts

We accept most payment types


Stockton On Tees: 01642 679381
Tyne & Wear: 0191 2154030
sales.middlesbrough@josephparr.co.uk

Free local delivery throughout
the NE over £50
Wherever possible we offer next day delivery,
or a day that you request.